Scenario Description
In this tutorial we'll create and configure:
a Windows Server 2019 Domain Controller
(using a Hyper-V VM)
Install and configure the AD Domain services, DNS and DHCP server roles
Set up a new domain
Additional: A sample VM to join the new domain
Goals
Creating your virtual machines in Hyper-V
Promote a Domain Controller
Configure the server roles
Additional: Join a server to the domain
Following Tutorials
Azure AD Connect: This domain environment will be used later to sync a couple domain users to Azure with Azure AD Connect.
Windows Admin Center: We'll use these VMs to connect them to Azure and configure the hybrid cloud services with Windows Admin Center.
Let's start, Set up your Hyper-V VMs:
Download Windows Server 2019 Evaluation:
https://aka.ms/windowsserver (choose Windows Server on-premises) and download the ISO-file.
On your Windows 10 PC, go to Control Panel,  Turn Windows features on or off and mark the checkbox Hyper-V: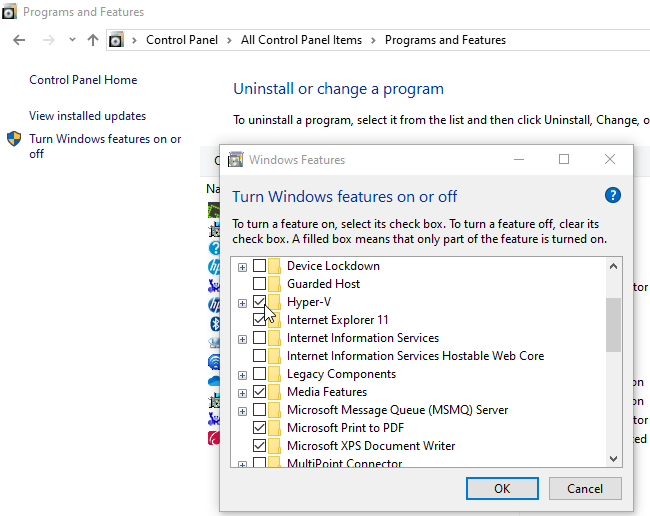 => Tech Tip: If you encounter any problems during the Hyper-V installation, please check your Computers' BIOS settings and enable Virtualization.